Kourtni Austin, LPC-MHSP
Kourtni is a Licensed Professional Counselor with the Mental Health Service Provider designation. She holds a Masters of Education in Counseling from the University of Montevallo. She is a National Certified Counselor with the National Board of Certified Counselors. She works with adolescents and adults. She has worked with individuals, families, and groups in a variety of settings.
Kourtni has experience treating clients with issues such as anxiety, depression, bipolar disorders, grief, suicidality, self-harm, unresolved trauma, addictions, LGBTQ, eating disorders, autism spectrum disorders, and more. She specializes in working with adolescents and adults who are struggling with life transitions (such as beginning college, the loss of a job, or moving), anxiety, trauma (such as emotional/verbal/physical/sexual abuse and/or neglect, intergenerational trauma, and developmental trauma), and identity development issues, especially in adolescents and young adults.
Kourtni utilizes a varied approach to therapy, always taking special care to tailor the treatment approach to each individual. She has been trained in the use of Eye Movement Desensitization and Reprocessing (EMDR), which uses bilateral stimulation like eye movements to decrease the intensity of negative emotions often associated with trauma, as well as reprocessing painful memories of the past. She uses Cognitive Behavioral Therapy (CBT), which helps clients learn to make connections between their thoughts, feelings, beliefs, and behaviors to enact change in their lives. She utilizes Dialectical Behavior Therapy (DBT), which teaches clients ways to cope in a safe and healthy manner, to better regulate intense emotions, and to improve relationship skills.. She uses mindfulness to teach clients how to live more in the present moment, self-soothe, and reconnect with themselves. She also utilizes art therapy to help clients express words, feelings, and ideas that are difficult to elaborate in other formats.
Kourtni believes therapy has something to offer for everyone, whether you need help sorting through some tough decisions of everyday life, have a long history of issues you wish to work on, or want to be sure you maintain progress you've made in the past. She believes there is goodness, value, and worth in all of us, no matter where your journey has taken you. She strives to be as authentic as possible with clients, because she believes being genuine with each other is the most important part of the therapeutic relationship.
Lori Boudreaux, LPC-MHSP
As a Licensed Professional Counselor/Mental Health Service Provider with over 15 years of counseling experience, I have worked with children, adolescents, and adults providing therapy in school settings, community facilities, and private practice. I have provided therapy for a multitude of presenting concerns, including but not limited to: anxiety, depression, trauma, behavioral addictions, stress, transitions, family issues, domestic violence, mood disorders, divorce, and grief. Currently I provide therapy for pre-teens through adulthood utilizing a client-centered, multi-modal approach to counseling that tailors the treatment to the specific needs of the individual.
Driven by the inspiration to help others with life-long change that prepares them for meaningful participation in their own lives, I apply the uncompromising view that all individuals can change, given a positive atmosphere that welcomes exploration, enhances confidence, and encourages their participation in the change process.
I can ensure individuals will receive the best practices available because I stay relevant and current through a variety of self-directed learning endeavors that allows me to excel in the fields of counseling and mental wellness. Additionally, progressive and comprehensive training in pedagogy and andragogy provides me the confidence to successfully engage individuals of all ages. Membership and involvement with numerous counseling organizations keeps me informed with local and national trends in counseling and the mental health field. My credentials include an earned Master of Science degree in Counselor Education from Florida International University, a second Master of Education in Leadership from the University of North Florida, and the designation as a PhD candidate at the University of the Cumberlands. Additionally, I am a member of Chi Sigma Iota – Counseling Academic and Professional Honor Society International and Pi Lambda Theta-International Honor Society and Professional Association in Education.
In my spare time, I enjoy traveling, cooking, and sharing time with my family and friends.
I look forward to meeting you and helping you to achieve your desired change.
Beckey Buck, MSN, PMHNP-BC
I am an ANCC Board Certified Psychiatric Mental Health Nurse Practitioner. I graduated from Lincoln Memorial University in 2015 with my Master's degree in Nursing. I provide psychiatric evaluation and medication management services for ages 16 and older. I have experience in working with clients who are coping with depression, bipolar disorders, mood disorders, anxiety disorders, PTSD, OCD, and ADHD, as well as many more.
I like to provide a relaxed, non-judgmental atmosphere for clients so that they can feel at ease while we work together. I believe in taking a more Holistic approach to managing mental health by making sure an individual's emotional, physical, social, and spiritual needs are being met. I will also work alongside a client's therapist, PCP, and other healthcare providers to ensure the best possible treatment plan is implemented. I have a passion for providing quality psychiatric care to people from all backgrounds and those managing a wide array of issues, including those struggling with faith, recovery, and LGBTQ issues.
Lastly, my supervising physician is Dr. Jeffrey Greenwood.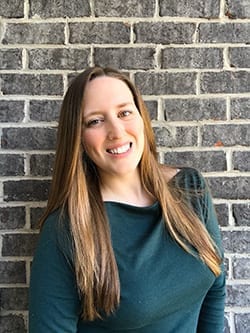 Landon Dalton, LPC-MHSP
Landon is a Licensed Professional Counselor/Mental Health Service Provider who graduated from Carson Newman University in 2018. He works with adults experiencing problems such as depression, anxiety, trauma, grief, life transitions, bipolar disorder, and issues such as low self-esteem/ self-concept.
He has over 3 years experience post-masters working in crisis with individuals experiencing acute mental health issues such as psychosis, suicidality, substance abuse, severe depression, trauma, anxiety, and self harm.
Landon's approach to therapy is varied and unique to the individual. He utilizes Acceptance and Commitment Therapy (ACT), Cognitive Behavioral Therapy (CBT), psychodynamic therapy, existential therapy, and somatic-based therapy approaches. Landon also has an interest in "parts" therapy such as Internal Family Systems (IFS) and is actively seeking training.
Landon believes in looking at a person's mental health from a holistic perspective, taking into account lifestyle factors that may be contributing to one's overall mental well-being.
Paul D'Cruz, MD
For me, the medical profession is a family tradition. My father was an esteemed cardiologist and three of my four grandparents were physicians. From an early age the goal of being a clinician who listened to and effectively treated patients seemed a noble calling.
I was born in Bombay, India and moved with my family to the United States as a young child. I graduated from the University of Notre Dame in 1991. I completed medical school at the Medical College of Georgia in 1995 and my psychiatric residency at Wake Forest School of Medicine in 1999.
I moved to Knoxville in 1999 and it has become home. For the first five years I worked in an acute unit at Lakeshore Mental Health Institute. I believe it provided me with valuable training in treating severely ill and complex patients with severe depression, anxiety, mood disorders, psychosis, developmental disorders, and substance abuse. It was also very rewarding to see almost daily the good psychiatry can sometimes do in improving the lives of patients and their families.
For the past fifteen years I have worked full time outpatient at Cherokee Health Systems in Powell, TN. It's a busy office, and I have enjoyed working with dedicated mental health professionals treating patients of almost all ages and backgrounds. For several years I also did consultation-liaison psychiatry at Methodist Medical Center in Oak Ridge treating medically ill patients. Over the past twenty years I have provided weekend inpatient coverage at first Lakeshore Mental Health Institute and for past several years at Peninsula Behavioral Hospital.
Over the years I've treated many patients with severe depression and anxiety. The best part of my job is the satisfaction of seeing patients improve and enjoy life. I am excited to be involved with TMS. To be able to help provide patients with a non-pharmacological, safe, efficacious, non-invasive and FDA approved treatment for depression is both exciting and rewarding.
I live in Knoxville with my lovely wife, my sweet son and daughter and my four horses, two pigs, sixteen chickens, three cats, and one Chihuahua.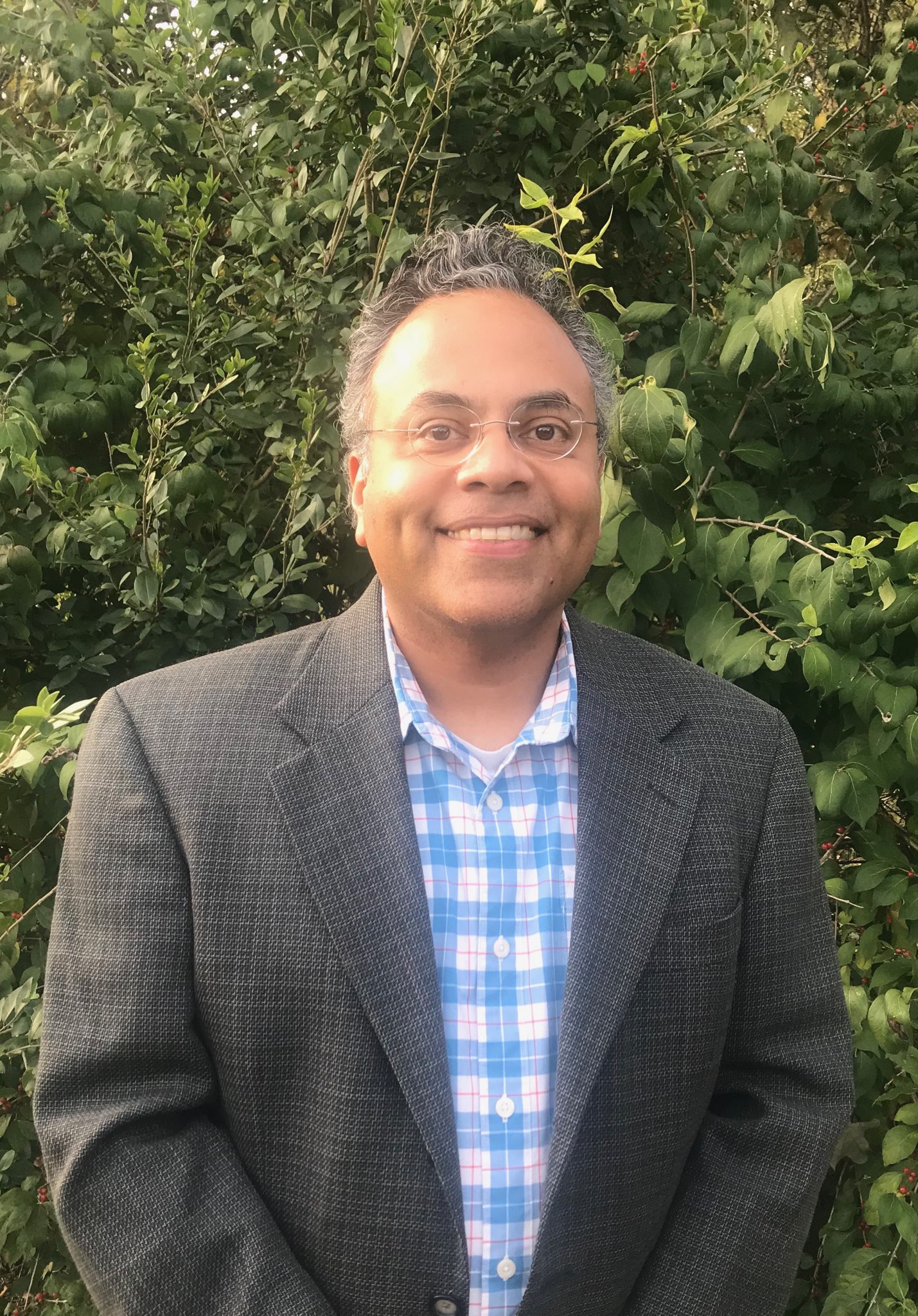 Tammy Ellington, PMHNP-BC, APRN
Tammy Ellington is an ANCC board certified psychiatric mental health nurse practitioner. She graduated summa cum laude from the University of Tennessee with a Doctorate in Nursing Practice. As a graduate student, she designed and implemented an autism awareness educational program in six Knox County Head Start locations to improve early autism identification in underserved, low-income, and minority children who often go undiagnosed or are misdiagnosed until they are school-aged. In addition, Tammy holds a Bachelor of Science in Nursing from Auburn University, a Bachelor of Science in Biology from Shorter University, and an Associate of Science in Natural Science from Reinhardt University. Prior to becoming a psychiatric mental health nurse practitioner, Tammy worked as a registered nurse in the intensive care unit, cardiac care unit, operating room, and G.I. Lab. Tammy's extensive bedside nursing background enables her to provide compassionate, therapeutic care while identifying underlying medical issues that may mimic or contribute to mental health conditions. She works closely with board certified psychiatrist, Dr. Paul D'Cruz, to provide the most up to date evidence-based treatment plans for patients ages 5 years and up.
For more than a decade, Tammy mentored parents of children with autism, ADHD, executive function deficits, leaky gut syndrome, and sensory integration issues before deciding to turn her passion into a career as a mental health nurse practitioner.  This experience has guided her belief that to heal the mind and body to the fullest extent possible, we must treat the root cause and not just the symptoms. During your initial appointment, Tammy will examine root causes of your symptoms that may include chemical imbalances in the brain and body, chronic stress/trauma, nutritional deficiencies, chronic medical illnesses, or medication side effects.
Tammy follows an integrative holistic care approach that combines the use of psychiatric medication management and brief psychotherapy sessions that focus on using breath work, grounding techniques, and guide imagery to manage anxious thoughts and chronic worry loops. She integrates healthy lifestyle habits and positive parent training into each session when appropriate; and will work closely with your therapist, primary care provider, or your child's schoolteachers to ensure that your needs are being met.
Tammy believes all patients contain the inner power and strength to regain their vitality for life. She understands that each patient walks a different path to achieve their own personal goals and she will meet you where you currently are in your journey. Tammy also understands that making a mental health appointment takes courage and her goal is to provide you with an environment where you feel safe, seen, and understood from the minute you enter her office. Being a trusted partner in your journey is important to her and she looks forward to being part of your healing process.
Dawn Fortich, LCSW (Clinical Director)
Dawn is a Licensed Clinical Social Worker who is a graduate of the University of Kentucky and has been in the field of social work for over eighteen years and has been the clinical director for Bearden Behavioral Health for the last five years. During this time she has held licensure in Tennessee, Kentucky, Michigan and Georgia. She has worked in diverse clinical settings such as inpatient psychiatric facilities, private counseling centers, and community mental health centers. She has provided emergency onsite psychiatric assessments for emergency facilities, nursing homes, physician offices, and criminal detention centers. Those settings afforded her the opportunity to work with clients across the life span from children to senior citizens. The majority of her clinical experience has been with adults in private counseling centers. Her adult treatment experience includes helping those with anxiety, depression, eating disorders, grief and loss, divorce, sexual and physical abuse, marriage counseling, LGBT issues and more.
For several years, she was fortunate enough to have the opportunity to work with children from the age of 5 to 17 on an outpatient basis. During this time her experience was both site based inside school systems and inside mental health centers. At school sites, she provided treatment at the school for identified "at risk" students for behavioral and emotional disturbances with parental permission. She also acted as a child advocate for identified child clients during IEP meetings to make accommodations in consideration of the behavioral or emotional diagnosis. Dawn was able to work collaboratively with school administrators and educators to provide in-service trainings on childhood disorders such as ADHD and classroom modifications. She has been trained extensively in certified play therapy, sensory integration, ADHD, defiant children, and cognitive behavioral approaches for children.
In addition, Dawn has attended numerous trainings and provided a number of public forums on various topics related to autism. She has studied the effects of autism in children and families for numerous years. In 2008, she founded the east Tennessee chapter of Autism Speaks and was named the community leader in Knoxville. In addition, she organized the first Knoxville team to "Walk for Autism" in Nashville in the Autism Speaks Walk. She is offering supportive counseling to those families, parents, and caregivers living with the effects autism. Her personal family experience with autism provides a genuine approach and empathy for those lives touched with autism.
Dawn is also able to provide clinical supervision to LCSW/ACSW candidates. If you are seeking contractual clinical supervision for national testing requirements, she can provided excellent supervision for you that's affordable and beneficial. Please contact us for more information.
Dawn is Proud to Be a:
Alpha Delta Mu- The Social Work Honor Society
Member of the National Association of Social Workers (NASW East Tennessee)
Pi Gamma Mu- The Social Sciences Honor Society
Board member of Mental Health Association of East Tennessee
Jordan Haynes, LPC-MHSP (Assistant Director)
For the past five years, my passion has been to help facilitate personal growth in young children, adolescents, and teens. I graduated from Lindsey Wilson College with a Masters of Education in Counseling & Human Development. My primary focus is to be someone you can turn to in a time of need. The stress of growing up in today's ever-changing society can be overwhelming. I would like to join you on your journey to develop the skills necessary to overcome those stressors by teaching you the skills needed. I like to practice from an unconditional, supportive therapist role, in a relaxing environment. I am dedicated to using all my resources to help achieve peace & happiness in your lives!
My experience has given me the confidence to work with, but not limited to anxiety, depression, trauma, behavioral & school issues. I am trained in Trauma Focused Cognitive Behavior Therapy, Parent Child Interaction Training (PCIT) & Eye Movement Desensitization Reprocessing (EMDR). I utilize one on one & family sessions to help improve relationships, coping strategies, listening & communication skills.
Every person is different & I believe in accommodating to meet the needs of each unique individual. I try to incorporate a fun & humorous atmosphere while building rapport & trust. I believe humor can be used to help normalize situations. Give me a call today so we can discuss how I can help you on your journey.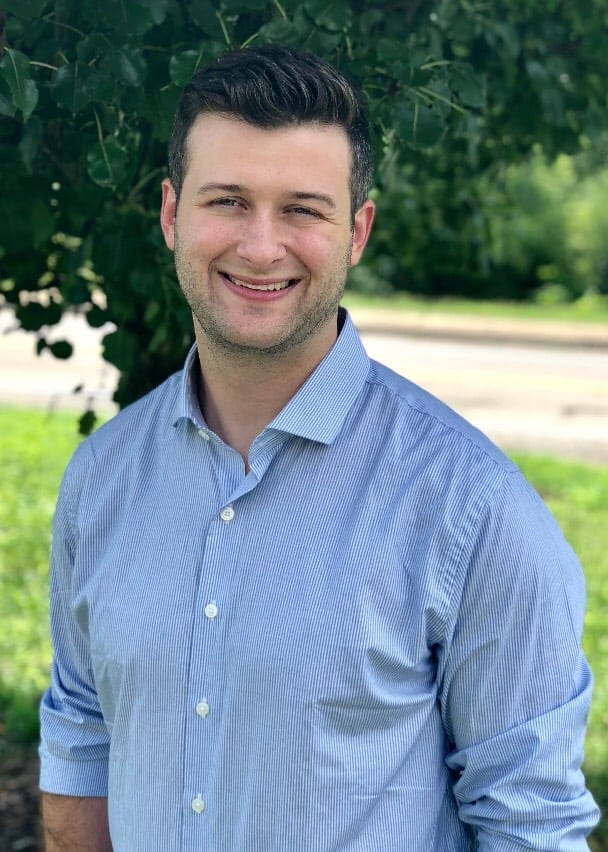 Candace Henry, LMFT (t)
Candace is a Licensed Marriage and Family Therapist (t). She graduated from Carson-Newman University with a Bachelor's degree in Applied Psychology in 2014, and then pursued her Master's degree in Clinical Mental Health Counseling and an Education Specialist degree in Professional School Counseling, completing those 2017. Candace began her clinical experience working in intensive in-home services with at-risk youth and families. She then worked in school-based services providing outpatient therapy in a school setting with elementary school children.
Candace has experience treating depression, anxiety, abuse and trauma, low self-esteem, ADHD, poor social skills, poor communication skills, behavioral problems, and family discord. She utilizes multiple theoretical perspectives and approaches in the therapeutic process. She has considerable training in CBT, TF-CBT, solution-focused therapy, attachment theories, and childhood mental health disorders.
Candace is passionate about her work in the mental
health field. She feels people are best understood in the context of their family and overall environment. It is her job to support all clients in a way that best sets them up to achieve goals and sustain them long-term.
Hannah Hutchins, PMHNP-BC, APRN
I am an ANCC Board Certified Psychiatric and Mental Health Nurse Practitioner. I graduated from Lincoln Memorial University in 2018 with my master's degree in nursing and in 2016 with my bachelor's degree in nursing. I also graduated from the University of Tennessee in 2013 with a bachelor's in education, specializing in speech pathology. This degree has helped me more than I could have imagined in my psychiatric career because of the many special education, speech and audiology courses that were required.
I have been practicing for 3 years in a community mental health outpatient setting. I provide psychiatric evaluations and medication management for ages 4-85 and will continue to treat the lifespan. My clients are from all backgrounds and cultures. I have experience working with an array of diagnoses including: Adjustment Disorders, ADD, ADHD, Autism Spectrum Disorders, Bipolar Disorders, Communication Disorders, Disruptive Mood Dysregulation Disorder, Eating Disorders, Generalized Anxiety Disorder, Insomnia, Intellectual Disability Disorders, Intermittent Explosive Disorder, Learning Disabilities, Major Depressive Disorder, Mood Related Disorders, OCD, Oppositional Defiant Disorder, Panic Disorder, Personality Disorders, Pica, Post-Traumatic Stress Disorder, Post-Partum Depression, Psychosis, Schizophrenia Spectrum Disorders, Self-Harming and Suicidal Ideation, and Trauma/Abuse/Neglect related issues.
I believe your input, as my client, is the most important part of our treatment journey together. I value your input and I always try my best to make your voice a focal point in our treatment journey. If we disagree on treatment options, I will do my best to work with you and explain why I recommend certain medications/therapies. I work along side therapists, PCPs, pediatricians, and other healthcare workers to provide the most optimal care plan for you. I believe less is best and I believe you can combine diet, exercising and behavioral modification, along with psychotropic medications and therapy, to achieve the goals you are aiming for in your mental health journey. I truly believe you are in my office because you are searching for help; so, I strive to provide a non-judgmental atmosphere where you are free to discuss whatever life has thrown at you. I believe being genuine and sincere gets you a long way in any situation. We are in this journey together!
I enjoy spending time with my husband and our child (otherwise known as a cat) named Busters! I enjoy all things related to my cat, gardening, singing and cooking!
Supervising physician is Dovile Paulauskas, MD.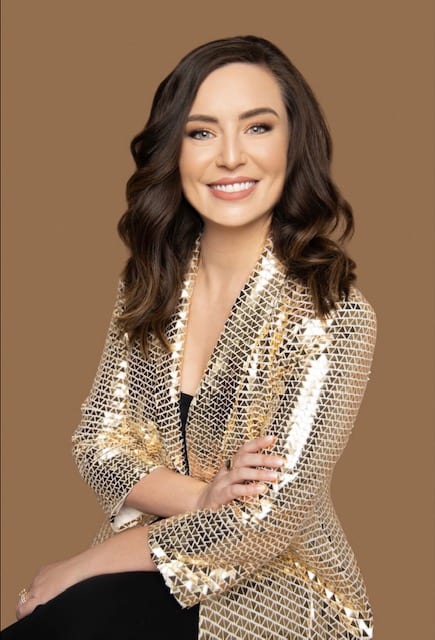 S.Tyler Oberheim, PhD
For the past 10 years, my passion has been to help facilitate change within adults in residential treatment settings (for eight of these 10 years – specific focus on addictions [chemical and behavioral], psychiatric disorders, Autism and other mental health concerns) and adolescents aged 11 to 18 in a school setting (for the other two years). I graduated from Florida Gulf Coast University with a Master of Arts (MA) in Clinical Mental Health Counseling and then furthered my training in the counseling profession by graduating from the University of Florida with a Doctor of Philosophy (PhD) in Counseling and Counselor Education. Finding the right person to help with life's problems can be an overwhelming task. This is why I always meet my clients where they are at when I enter a session because we can create a roadmap for our therapeutic journey, with the final stop being where you want to be in your life. My approach to counseling is to create a safe space in each counseling session, which is built on understanding that each individual is a complex network of identities working together to create our lived experiences. 
My experiences afforded me the opportunity to gain experience with a multitude of presenting concerns, including but not limited to: chemical addictions, behavioral addictions (pornography, sex, shopping, gambling, eating disorders, video games, etc.), issues related to sexual and gender identity, members of the LGBTQIA+ community, with a specialized training in the transgender population, Autism Spectrum Disorder, sexuality and sex-positive therapy, anxiety, depression, trauma, to name a few. I am trained in Eye Movement Desensitization Reprocessing (EMDR), I am a Licensed Professional Counselor with Mental Health Services Provider designation (LPC-MHSP) in TN and a Licensed Mental Health Counselor (LMHC) in FL, and I am a certified personality disorder treatment provider.
Every person is different & I believe it is important to have individualized treatment for each client I see. Hope to hear from you soon!
Yvonne Robertson, LCSW
I am a Licensed Clinical Social Worker with both a Bachelor's and Master's Degree in Social Work from the University of Tennessee – Knoxville and I have been licensed for over 20 years. I have lived in the Knoxville area for 40 years and love the people and the landscape we have here. I have been trained in EMDR, a trauma resolution therapy, and I am working on certification in that specialty. I am certified in Dialectical Behavioral Therapy and believe that is a useful and productive treatment for many of the life issues that my clients are faced with. I have worked in this field for over 30 years and I have significant experience with addiction and substance use/abuse, domestic violence and childhood abuse issues, women's and men's issues related to grief, depression, anxiety, crisis stabilization, self-harming behaviors and life-changes. I really enjoy helping people to identify their strengths and then building from there. Most recently I have been the Clinical Services Manager for IOP and Partial Hospitalization Programs. I use a client centered, solution focused and multimodality approach to counseling that will give you a loud voice in what we work on and towards.
I am passionate about asking the questions and making the suggestions that will aid my clients in achieving their goals or modifying them to meet the stage of life they are in currently. As a Social Worker I look at the big picture that includes family of origin, current family structure, support system and current and recent past functioning. I believe strongly that everyone deserves access to mental health services and seeking treatment is a strength and not a weakness.
I support strongly self-care and when I am not working I enjoy crocheting, trout fishing, cooking for family and friends and playing with my dogs, Harley and Du`mass. I look forward to meeting with you and offering you a safe and pleasant space to walk through your story and to help you be your most authentic self possible.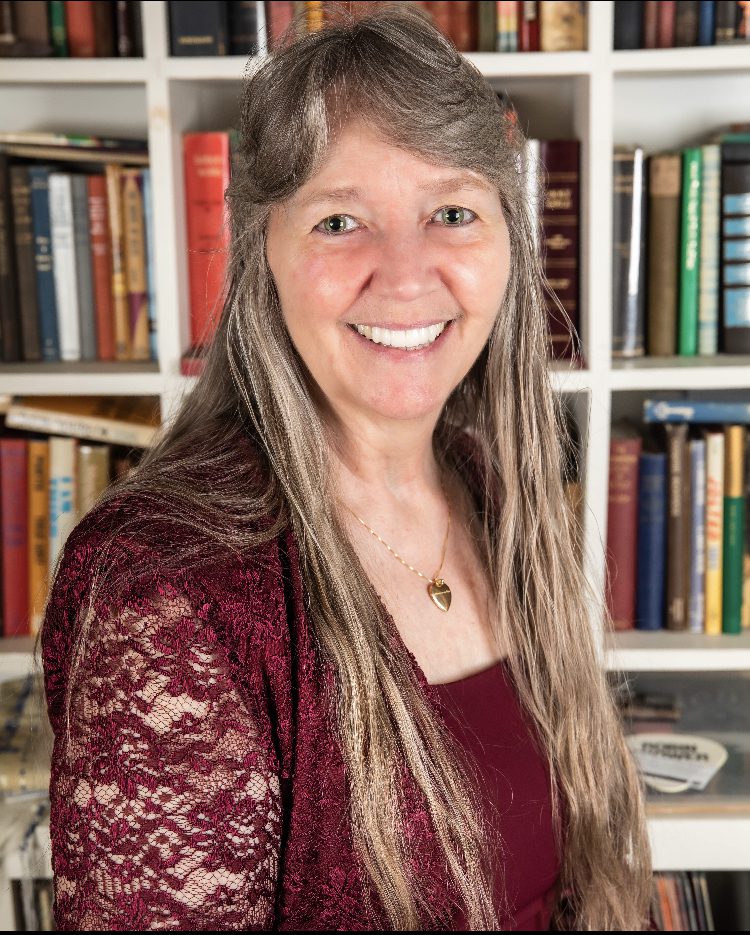 Katrise Thompson, MS
Helping people has always been my passion. My therapeutic approach is person-centered because I believe individuals are the experts of their own lives, even when they need assistance. I enjoy working with people from various backgrounds and experiences. I am currently pursuing licensure as an LPC-MHSP while also working towards a Ph.D. in Human Behavior.
My experience includes inpatient and outpatient clinical settings working with trauma, domestic violence, anxiety, depression, co-occurring disorders, mood disorders, and personality disorders. Through the usage of DBT, CBT, and solution-focused therapies, I have been able to meet people where they are and then assist them with getting to where they want to go.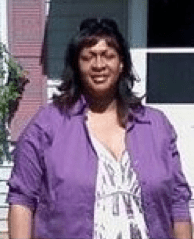 Ann Wheeler, LPC-MHSP
Ann received her Master's degree in Mental Health Counseling from the University of Tennessee in 2011. She is a Licensed Professional Counselor/ Mental Health Service Provider. She began her counseling career working with high-risk youth in the Knox County Juvenile Court and at a community mental health agency. Most recently she has worked in a psychiatric residential treatment facility for children with Intellectual Disabilities /Autism Spectrum Disorder diagnoses. Her enthusiasm for working with kids and teens has been a constant throughout her counseling career.
Ann has experience in Child-Centered Play Therapy and Sensory Motor Arousal Regulation Treatment, as well as certification in Trauma-Focused Cognitive Behavioral Theory, all of which are useful approaches in the treatment of trauma and/or neuroatypical presentations. With a naturally playful and curious personality, Ann connects easily with her clients, and readily partners with parents to gently unfold the natural gifts of each unique child. Ann understands the strain that divorce can have on a child, and on a family, and is able to provide co-parenting and family therapy to ease this type of life transition as well.
Ann regularly incorporates mindfulness and whole body awareness into client interactions. A focus on diet, exercise, and a school/work-life balance is included in her work with clients of all ages. She has experience in helping clients to develop goals, strategize means to meet those goals and recognize when the goals have been met or need to be altered. Her approach is person-centered and solution-focused. She meets clients where they are in their life journey, looks for their strengths, and finds joy in assisting them to see themselves in a more open-minded, forgiving and kind way. Her language is positive, and her view of the world is a glass half-full. She hopes to instill hope in all her clients to reach their potential to be dynamically whole.
When Ann is not working she enjoys most all outdoor activities, plays duplicate bridge and spends time with her family and friends.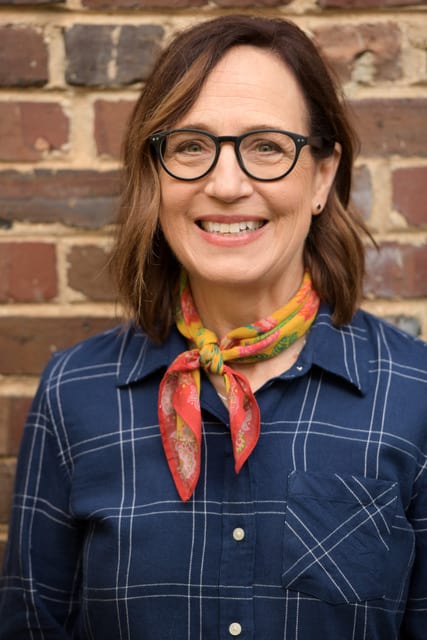 Desiree Williams, LCSW
Desiree is a Licensed Clinical Social Worker, earning her Master of Science in Social Work degree from the University of Tennessee, Knoxville in 2007. She has experience in working with children, adolescents, and adults in residential and outpatient community mental health settings with over 15 years of experience. For the last several years she has worked with people who are dealing with a mental health crisis, connecting them to immediate treatment to stay safe, as well as providing supervision on the local mobile crisis team.
Desiree's approach is to help individuals recognize their own strengths and goals, and to build from there. At times, we all need help in recognizing our potential and seeing our value. Utilizing techniques including cognitive- behavioral therapy, motivational interviewing, solution- focused therapy, and mindfulness practices, she partners with people to move toward wellness. Whether someone is experiencing depression, anxiety, the effects of traumatic events or adverse childhood experiences (ACEs), other mood problems, or life's many stressors, she can compassionately guide individuals to feel more like they want to feel. Desiree has training and certification through Postpartum Support International in working with women (and dads!) who are experiencing postpartum mood or anxiety problems, and previously led a support group for moms. She is also passionate about helping people navigate the thoughts, feelings, and sense of loss that may accompany a crisis of faith or religious change, regardless of the person's religious background or beliefs. She recognizes that people who work in all types of helping professions are especially vulnerable to burnout and compassion fatigue, and can provide a safe and non-judgemental space to process and heal. Desiree works with individuals who are age 16 or older.
In her free time, Desiree enjoys going on hikes with her family, running, and growing food. She is interested in the ways that environment, food, cooking, and health collide, and can often be found trying out new recipes.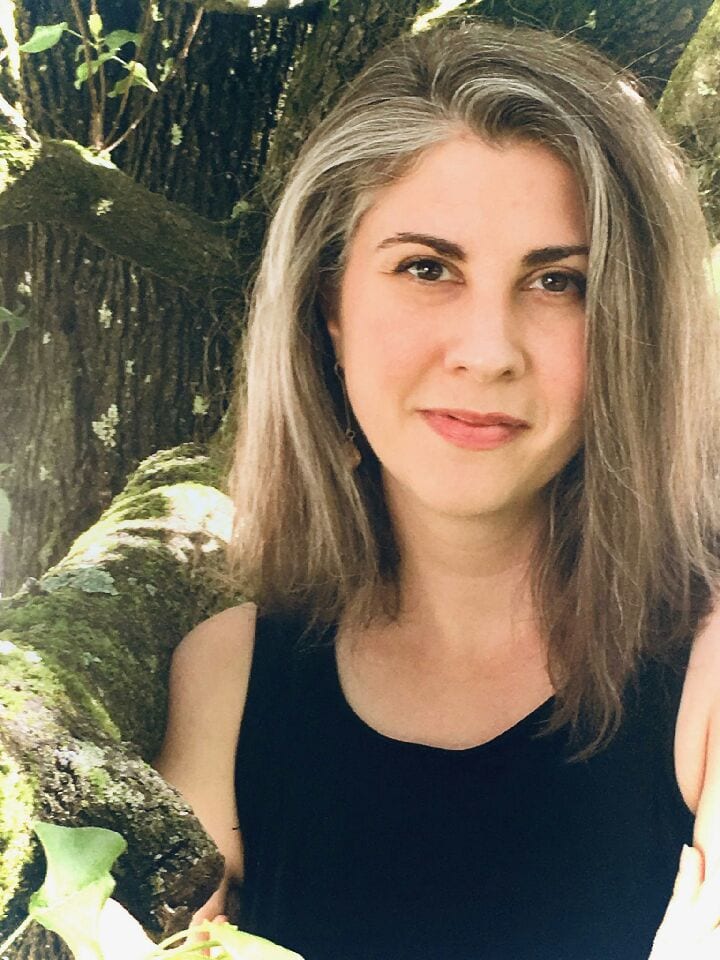 Timothy Raper, LMSW
Timothy graduated from East Tennessee State University in Johnson City and moved to Knoxville in 2021. While his focus is in youth counseling, Timothy's experience includes working with older adult patients within a geriatric psychiatric facility, Veterans and their caregivers within the Veterans Administration healthcare network, youths in crisis, children placed in residential programs, adolescents transitioning from residential settings to home, adult individuals and groups within an intensive outpatient program.
Timothy uses evidence-based practices that are rooted in a strengths-based, person-in-environment approach, fostering resiliency and empowerment within clients. He utilizes the best tools, assessments, and modalities for each individual client, considering the client's physical, mental, and spiritual factors when developing treatment plans. Timothy's philosophy is clients are always the expert in their lives. Therapy is a collaborative process that should respect the autonomy and self-determination of individuals. A therapist should never promise a client everything will get better, but giving a client the right tools to overcome challenges, foster hope in change and healing will greatly improve their life.
When not working with his clients, Timothy enjoys spending time with his family, exploring distant places, the fiber arts, and gardening. Timothy is also passionate about life-long learning, continuing to expand his education and experience in various modalities including Trauma Therapy, Family Therapy, Crisis Interventions, ACT, CBT, DBT and other modalities.
Tracy Genovese MSN, APRN, PMHNP-BC
I am an ANCC board certified psychiatric mental health nurse practitioner. I am so excited to be joining the incredible team at Bearden Behavioral Health after relocating to Knoxville from a suburb of Chicago! I have dedicated my entire nursing career to working with the underserved. I earned my associate in applied science degree (RN) from Waubonsee Community College in 2012. Thereafter, I began working at a safety-net hospital for the underserved in East Chicago. During my seven-year career in East Chicago I cared for the sickest of the sick via ambulatory surgery, recovery room, endoscopy, and behavioral health. During this time, I earned my bachelor's in nursing (BSN) from Purdue University Northwest. My interest in psychiatry became more apparent after caring for so many individuals with unmet mental health needs. This led me to pursue my master's in nursing at Regis College where I graduated with honors in 2020. Immediately after graduation I decided to relocate to the United States Virgin Islands (USVI) to care for/learn from the most severely mentally ill patients in a community mental health setting. During my time in the USVI I was able to care for patients from surrounding islands, Haiti, the Dominican Republic, Puerto Rico, and South America. This was a truly life-changing experience.
I am thrilled to be in private practice now and I am honored to work with patients in eastern Tennessee. I am a proud supporter of the LGBTQIA+ community. I enjoy working with individuals from varied cultures, races, and socio-economic backgrounds. My treatment modality involves individually tailored psychoeducation as well as shared decision-making. Goal setting and psychotherapy are integrated into each patient's visit. It is paramount for me to consider each patient as an individual and to address and incorporate their physical, emotional, and general health needs. I welcome your input and am very open-minded when it comes to treatment options. I enjoy working with patients of all ages; however, I specialize in ages 16 to 60. I am comfortable treating schizophrenia, bipolar disorder, anxiety/panic disorder, PTSD, ADHD, OCD, self-harm and suicidal ideation, psychosis, personality disorders, and substance use issues. I have a 21-year-old daughter (I was a teen-mom) and a lot of plants. I love flamingos, warmweather, kayaking, and spending time with family and friends. I love to make people laugh and I love connecting with every one of my patients. I am so excited to be in Tennessee and I cannot wait to meet you! My supervising physician is Paul D'Cruz, MD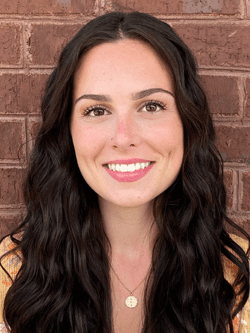 Jessie Reed, LMSW
Jessie is a Licensed Master Social Worker from Knoxville, Tennessee. She obtained her undergraduate degree in Psychology in 2004, and her Master of Science in Social Work from Columbia University in 2008, with a focus in Advanced Clinical Social Work. She currently works with various populations of adults, and her approach is person centered therapeutic technique. In the past, she has worked with children and adolescents, from inpatient and residential facilities to outpatient settings. Jessie utilizes various treatment methods in her therapeutic approach, including Cognitive Behavioral Therapy, and works hard to best meet her clients' needs. Jessie understands that we are all unique individuals and will adapt her treatment models to help her clients become their best selves and achieve their therapeutic goals.
In her free time, Jessie enjoys spending time with her daughter, family, and four dogs. She also enjoys scuba diving, reading, and volunteering for dog rescues.