Therapy Service
Kourtni Austin, LPC
Marci Burroughs, Ph.D
Jessica Collins, LCSW
Dawn Fortich, LCSW (Clinical Director)
Jaema Hayes, LCSW
Jordan Haynes, LPC
Joanna Peck, LPC
Ashley Peery, LCSW (Assistant Clinical Director)
Amanda Surdock, PhD
Ann Wheeler, LPC
Desiree Williams, LCSW
Claudia Hirsemann, LCSW
Kourtni Austin, LPC
Kourtni is a Licensed Professional Counselor with the Mental Health Service Provider designation. She holds a Masters of Education in Counseling from the University of Montevallo. She is a National Certified Counselor with the National Board of Certified Counselors. She works with adolescents and adults. She has worked with individuals, families, and groups in a variety of settings.
Kourtni has experience treating clients with issues such as anxiety, depression, bipolar disorders, grief, suicidality, self-harm, unresolved trauma, addictions, LGBTQ, eating disorders, autism spectrum disorders, and more. She specializes in working with adolescents and adults who are struggling with life transitions (such as beginning college, the loss of a job, or moving), anxiety, trauma (such as emotional/verbal/physical/sexual abuse and/or neglect, intergenerational trauma, and developmental trauma), and identity development issues, especially in adolescents and young adults.
Kourtni utilizes a varied approach to therapy, always taking special care to tailor the treatment approach to each individual. She has been trained in the use of Eye Movement Desensitization and Reprocessing (EMDR), which uses bilateral stimulation like eye movements to decrease the intensity of negative emotions often associated with trauma, as well as reprocessing painful memories of the past. She uses Cognitive Behavioral Therapy (CBT), which helps clients learn to make connections between their thoughts, feelings, beliefs, and behaviors to enact change in their lives. She utilizes Dialectical Behavior Therapy (DBT), which teaches clients ways to cope in a safe and healthy manner, to better regulate intense emotions, and to improve relationship skills.. She uses mindfulness to teach clients how to live more in the present moment, self-soothe, and reconnect with themselves. She also utilizes art therapy to help clients express words, feelings, and ideas that are difficult to elaborate in other formats.
Kourtni believes therapy has something to offer for everyone, whether you need help sorting through some tough decisions of everyday life, have a long history of issues you wish to work on, or want to be sure you maintain progress you've made in the past. She believes there is goodness, value, and worth in all of us, no matter where your journey has taken you. She strives to be as authentic as possible with clients, because she believes being genuine with each other is the most important part of the therapeutic relationship.
Dee Brahmbhatt, MSN, APRN, PMHNP-BC
I am an ANCC board certified Psychiatric Mental Health Nurse Practitioner. I graduated from East Tennessee State University with my Master's degree in Nursing. I worked as a board certified Family Nurse Practitioner before attending The University of Tennessee, from which I received my Post-Master's Certificate in the field of Psychiatry. Prior to becoming a Nurse Practitioner, I worked as a Registered Nurse in Critical Care and Gero-Psych.
With over 15 years of healthcare experience in different capacities such as social work, counseling, and eventually nursing, I feel that one of the most important aspects in providing care for an individual is listening. I believe that both communication and trust are key in developing a therapeutic relationship. My approach to providing care is team based and consider therapy to be an essential element of treatment when indicated. I provide psychiatric evaluation and med management services for ages 18-60 years old. My focus is anxiety, ADHD and depression.
In my spare time I enjoy gardening, photography, playing pool, cards, board games and spending time with family and friends. I also love animals and music.
Lastly, my supervising physician is Dr. Dovile Paulauskas in Knoxville, TN.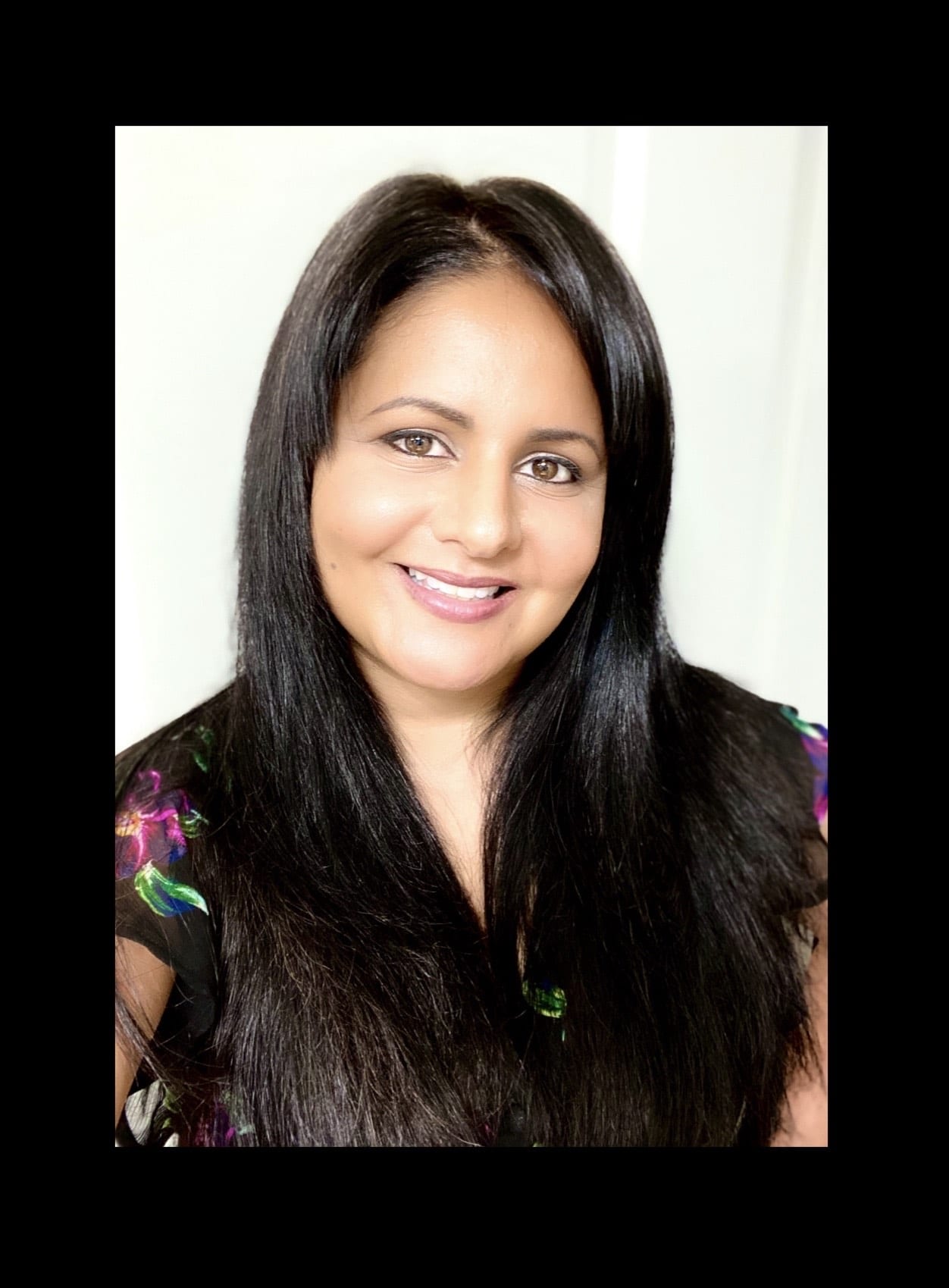 Marci Burroughs, Ph.D
Marci is a Licensed Counseling Psychologist with a Health Service Provider Designation. Marci received her Bachelor's Degree in Psychology from the University of Florida, and her Master's and Doctoral degrees in Counseling Psychology from the University of Southern Mississippi. Marci moved to Knoxville in 1995 to complete her Doctoral Internship at the University of Tennessee's Counseling Center.
The majority of Marci's work was at the University of Tennessee counseling center with late adolescents and adults. At the Counseling Center, Marci served as the Associate Director/Director of Clinical Services and she had a special interest in suicide prevention, clients with mood disorders especially bipolar disorder, adjustment/developmental issues, trauma survivors and clinical supervision. She co-chaired the committee that created the University of Tennessee's Distressed Student Protocol and VolAware, an organization aimed at de stigmatizing mental/behavioral health concerns and encouraging a wellness approach. Marci was on the Faculty for QPR Institute providing National trainings to organizations on how to identify and intervene with suicidal people and served as an Adjunct Professor in the Psychology Department at the University of Tennessee.
Marci also has a clinical focus on sex therapy. Marci can provide a nonjudgemental environment to comfortably explore issues including gender identity and orientation, low desire, erectile dysfunction, premature ejaculation, mismatched libidos in couples and more. Marci can create an affirming, non-judgemental space for people who identify as poly, non monogamous, kink, and LGBTQ to explore their concerns within the context of their lifestyle.
Marci mainly uses a person-centered, Interpersonal and solution focused approach to her work. She believes that the therapeutic relationship is a team where her client's expertise of themselves is combined with her knowledge and experience of Psychology and therapy to best reach their agreed upon goals.
When Marci is not working, she enjoys time with her 2 daughters, exercising and music. Marci plays the drums in a local band and enjoys all types of live music.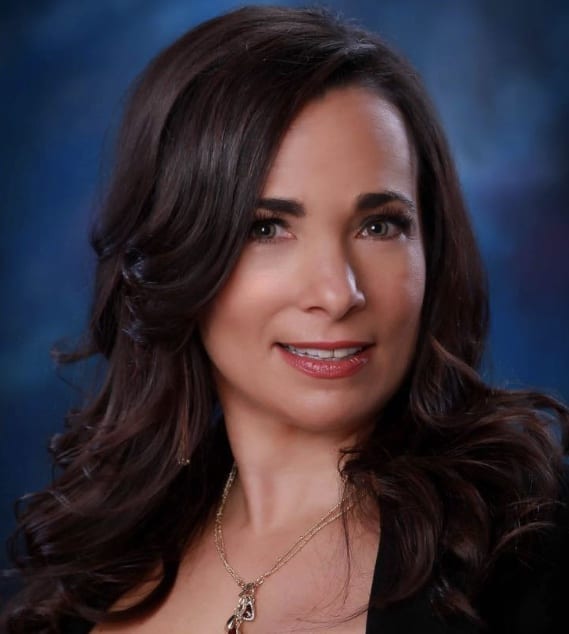 Beckey Buck, MSN, PMHNP-BC
I am an ANCC Board Certified Psychiatric Mental Health Nurse Practitioner. I graduated from Lincoln Memorial University in 2015 with my Master's degree in Nursing. I provide psychiatric evaluation and medication management services for ages 16 and older. I have experience in working with clients who are coping with depression, bipolar disorders, mood disorders, anxiety disorders, PTSD, OCD, and ADHD, as well as many more.
I like to provide a relaxed, non-judgmental atmosphere for clients so that they can feel at ease while we work together. I believe in taking a more Holistic approach to managing mental health by making sure an individual's emotional, physical, social, and spiritual needs are being met. I will also work alongside a client's therapist, PCP, and other healthcare providers to ensure the best possible treatment plan is implemented. I have a passion for providing quality psychiatric care to people from all backgrounds and those managing a wide array of issues, including those struggling with faith, recovery, and LGBTQ issues.
Lastly, my supervising physician is Dr. Jeffrey Greenwood.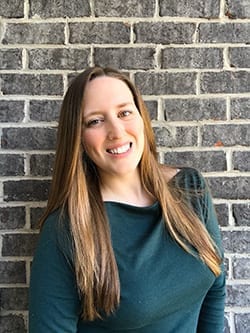 Jessica Collins, LCSW
Jessica is a Licensed Clinical Social Worker. She graduated from the University of Tennessee with a Bachelor's degree in Psychology in 2009, and then pursued her Master's degree, completing it in 2011. Jessica's experience in the field began when she worked as a youth care worker at a residential facility for teenage girls in foster care. She then began working with children as young as three providing counseling in a private practice setting. Through this, she learned more about play therapy and how to best provide help to children and adolescents. Jessica then got the opportunity to work with children and their families who were dealing with developmental disabilities and chronic illnesses, advocating for their needs and providing supportive counseling. She also gained experience working in community mental health and school settings with clients from diverse backgrounds and across the lifespan. Through her experiences, Jessica has discovered a passion for working with children and adolescents.
Jessica has experience treating depression, anxiety, attachment disorders, abuse and trauma, low self-esteem, ADHD, poor social skills, and family issues. She utilizes multiple models and theoretical perspectives in treating her clients, recognizing that each client has individualized needs. She has considerable training in play therapy, art therapy, attachment theories, and childhood mental health disorders.
Jessica feels her work in counseling children and adolescents is her calling. She places a high level of importance on building a strong relationship with both the child and the family. She feels the best approach is a holistic one and focuses on looking at each area of the child's life in order to help them be most successful. It is her job to create an environment in which children and adolescents can feel comfortable and safe while working towards lasting change.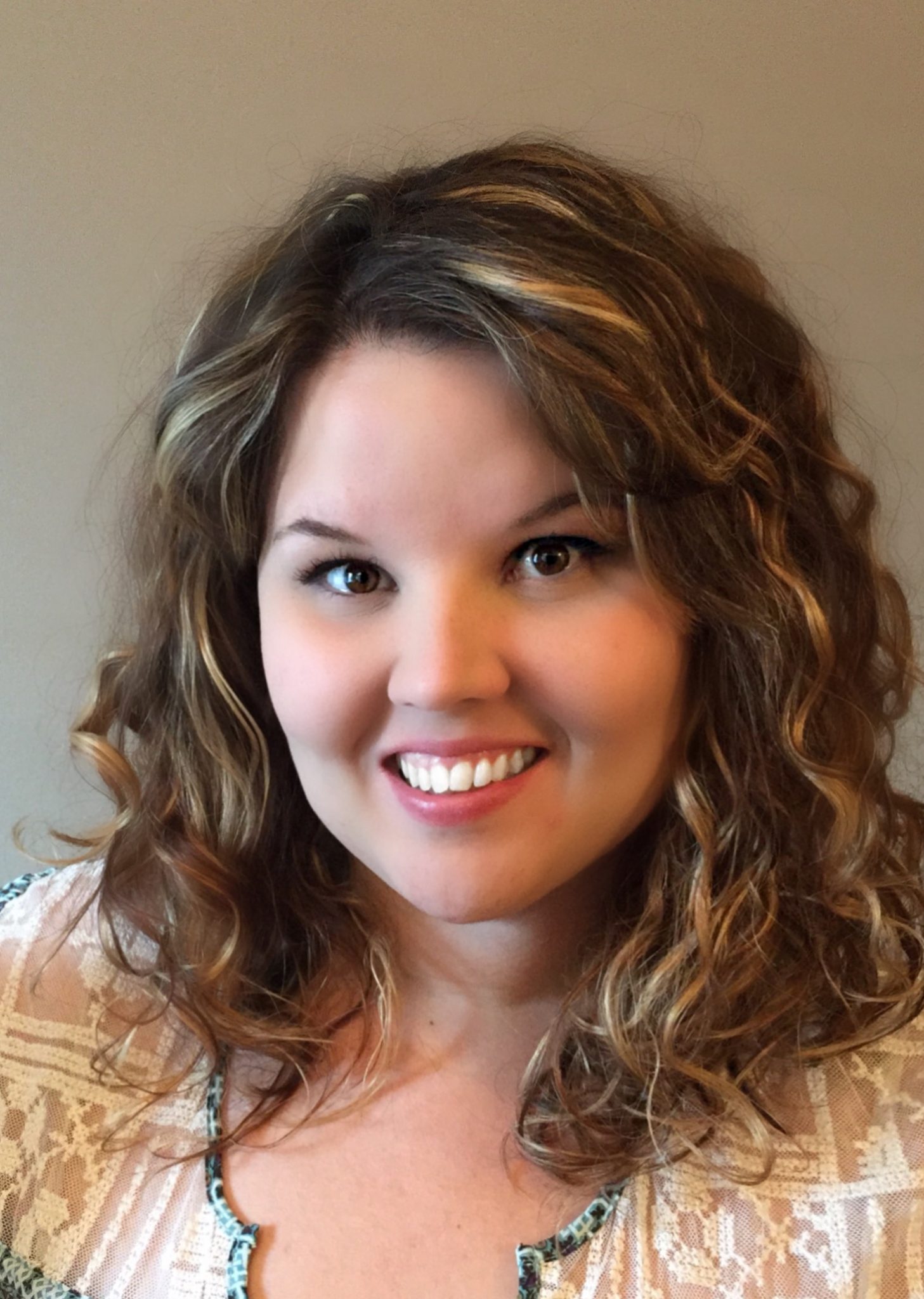 Paul D'Cruz, MD
For me, the medical profession is a family tradition. My father was an esteemed cardiologist and three of my four grandparents were physicians. From an early age the goal of being a clinician who listened to and effectively treated patients seemed a noble calling.
I was born in Bombay, India and moved with my family to the United States as a young child. I graduated from the University of Notre Dame in 1991. I completed medical school at the Medical College of Georgia in 1995 and my psychiatric residency at Wake Forest School of Medicine in 1999.
I moved to Knoxville in 1999 and it has become home. For the first five years I worked in an acute unit at Lakeshore Mental Health Institute. I believe it provided me with valuable training in treating severely ill and complex patients with severe depression, anxiety, mood disorders, psychosis, developmental disorders, and substance abuse. It was also very rewarding to see almost daily the good psychiatry can sometimes do in improving the lives of patients and their families.
For the past fifteen years I have worked full time outpatient at Cherokee Health Systems in Powell, TN. It's a busy office, and I have enjoyed working with dedicated mental health professionals treating patients of almost all ages and backgrounds. For several years I also did consultation-liaison psychiatry at Methodist Medical Center in Oak Ridge treating medically ill patients. Over the past twenty years I have provided weekend inpatient coverage at first Lakeshore Mental Health Institute and for past several years at Peninsula Behavioral Hospital.
Over the years I've treated many patients with severe depression and anxiety. The best part of my job is the satisfaction of seeing patients improve and enjoy life. I am excited to be involved with TMS. To be able to help provide patients with a non-pharmacological, safe, efficacious, non-invasive and FDA approved treatment for depression is both exciting and rewarding.
I live in Knoxville with my lovely wife, my sweet son and daughter and my four horses, two pigs, sixteen chickens, three cats, and one Chihuahua.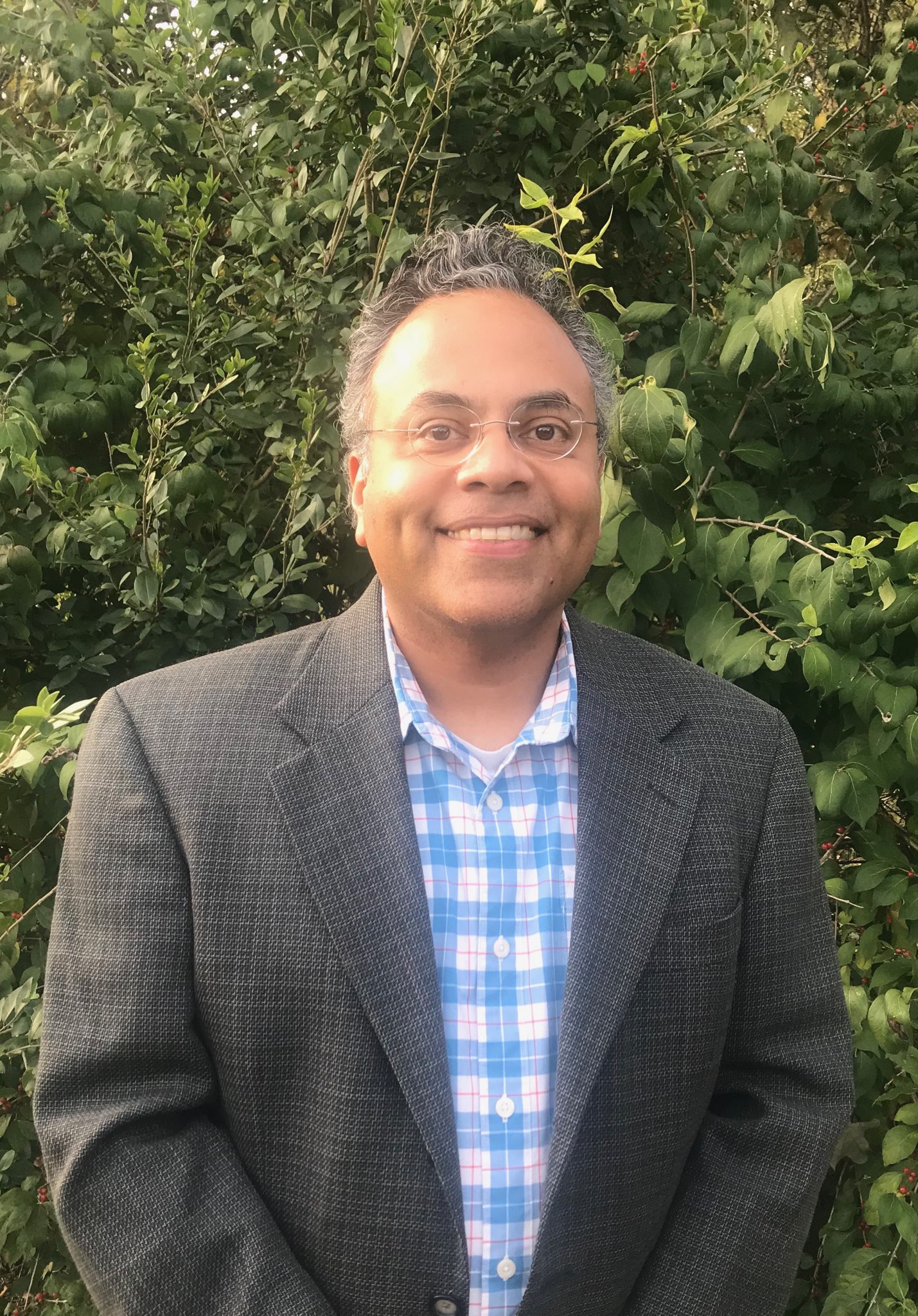 Dawn Fortich, LCSW (Clinical Director)
Dawn is a Licensed Clinical Social Worker who is a graduate of the University of Kentucky and has been in the field of social work for over eighteen years and has been the clinical director for Bearden Behavioral Health for the last five years. During this time she has held licensure in Tennessee, Kentucky, Michigan and Georgia. She has worked in diverse clinical settings such as inpatient psychiatric facilities, private counseling centers, and community mental health centers. She has provided emergency onsite psychiatric assessments for emergency facilities, nursing homes, physician offices, and criminal detention centers. Those settings afforded her the opportunity to work with clients across the life span from children to senior citizens. The majority of her clinical experience has been with adults in private counseling centers. Her adult treatment experience includes helping those with anxiety, depression, eating disorders, grief and loss, divorce, sexual and physical abuse, marriage counseling, LGBT issues and more.
For several years, she was fortunate enough to have the opportunity to work with children from the age of 5 to 17 on an outpatient basis. During this time her experience was both site based inside school systems and inside mental health centers. At school sites, she provided treatment at the school for identified "at risk" students for behavioral and emotional disturbances with parental permission. She also acted as a child advocate for identified child clients during IEP meetings to make accommodations in consideration of the behavioral or emotional diagnosis. Dawn was able to work collaboratively with school administrators and educators to provide in-service trainings on childhood disorders such as ADHD and classroom modifications. She has been trained extensively in certified play therapy, sensory integration, ADHD, defiant children, and cognitive behavioral approaches for children.
In addition, Dawn has attended numerous trainings and provided a number of public forums on various topics related to autism. She has studied the effects of autism in children and families for numerous years. In 2008, she founded the east Tennessee chapter of Autism Speaks and was named the community leader in Knoxville. In addition, she organized the first Knoxville team to "Walk for Autism" in Nashville in the Autism Speaks Walk. She is offering supportive counseling to those families, parents, and caregivers living with the effects autism. Her personal family experience with autism provides a genuine approach and empathy for those lives touched with autism.
Dawn is also able to provide clinical supervision to LCSW/ACSW candidates. If you are seeking contractual clinical supervision for national testing requirements, she can provided excellent supervision for you that's affordable and beneficial. Please contact us for more information.
Dawn is Proud to Be a:
Alpha Delta Mu- The Social Work Honor Society
Member of the National Association of Social Workers (NASW East Tennessee)
Pi Gamma Mu- The Social Sciences Honor Society
Board member of Mental Health Association of East Tennessee
Jaema Hayes, LCSW
Jaema is a Licensed Clinical Social Worker who holds a Master of Science degree in Social Work from the University of Tennessee. She works with adults of all ages to provide empathy, guidance, and support as they navigate through difficult times in life. She specializes in working individually with adults from ages 25-up.
Jaema believes therapy can help clients identify the thought or behavior patterns that are keeping them from feeling their best. She believes that there is more than one way to think about a situation, and that all people have something unique and different to offer. Jaema helps clients find a balance between acceptance and change, both of which are necessary for establishing a fulfilling life.
Jaema has worked with clients suffering from issues such as anxiety, depression, suicidality, self-harm, divorce, unresolved trauma, grief/loss, addictions, LGBT issues, sexual/physical abuse, and more. She also has experience working with clients who have been diagnosed with Borderline Personality Disorder (BPD), Obsessive Compulsive Disorder (OCD), and Attention Deficient Disorder (ADD).
Jaema specializes in Dialectical Behavioral Therapy (DBT), which teaches clients how to live in the moment, cope healthily with stress, regulate emotions, and improve relationships with others. She also utilizes her training in Cognitive Processing Therapy (CPT), which helps clients recover from post-traumatic stress disorder (PTSD), and in Schema Therapy, which helps clients discover the origins of any unmet emotional needs, identify their life-patterns, and learn how to develop a greater sense of self-worth.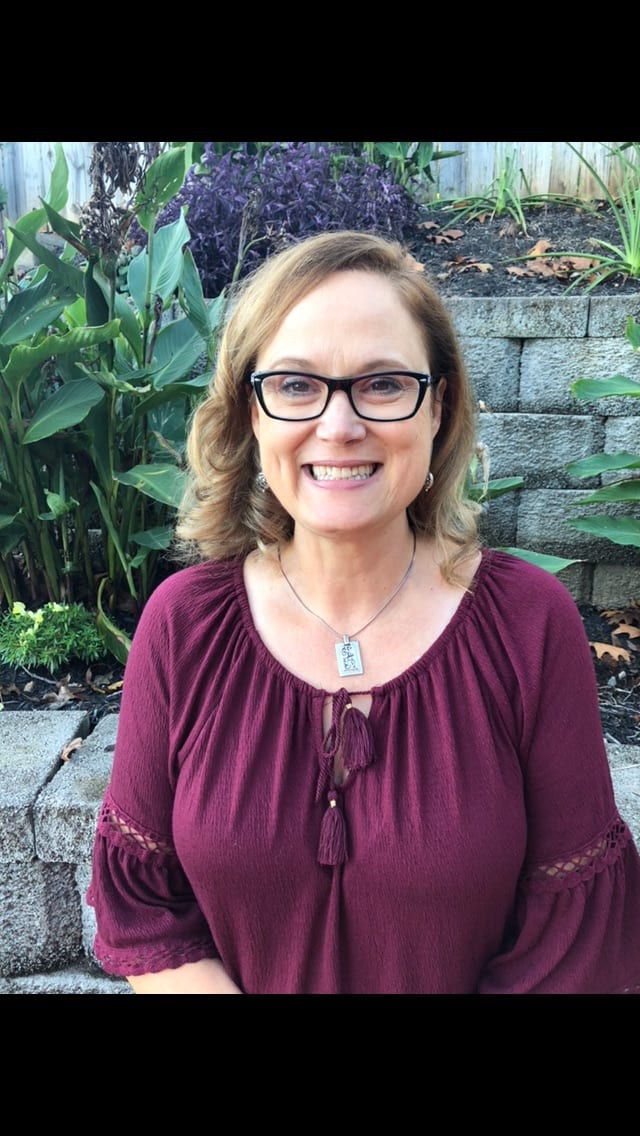 Jordan Haynes, LPC
For the past five years, my passion has been to help facilitate personal growth in young children, adolescents, and teens. I graduated from Lindsey Wilson College with a Masters of Education in Counseling & Human Development. My primary focus is to be someone you can turn to in a time of need. The stress of growing up in today's ever-changing society can be overwhelming. I would like to join you on your journey to develop the skills necessary to overcome those stressors by teaching you the skills needed. I like to practice from an unconditional, supportive therapist role, in a relaxing environment. I am dedicated to using all my resources to help achieve peace & happiness in your lives!
My experience has given me the confidence to work with, but not limited to anxiety, depression, trauma, behavioral & school issues. I am trained in Trauma Focused Cognitive Behavior Therapy, Parent Child Interaction Training (PCIT) & Eye Movement Desensitization Reprocessing (EMDR). I utilize one on one & family sessions to help improve relationships, coping strategies, listening & communication skills.
Every person is different & I believe in accommodating to meet the needs of each unique individual. I try to incorporate a fun & humorous atmosphere while building rapport & trust. I believe humor can be used to help normalize situations. Give me a call today so we can discuss how I can help you on your journey.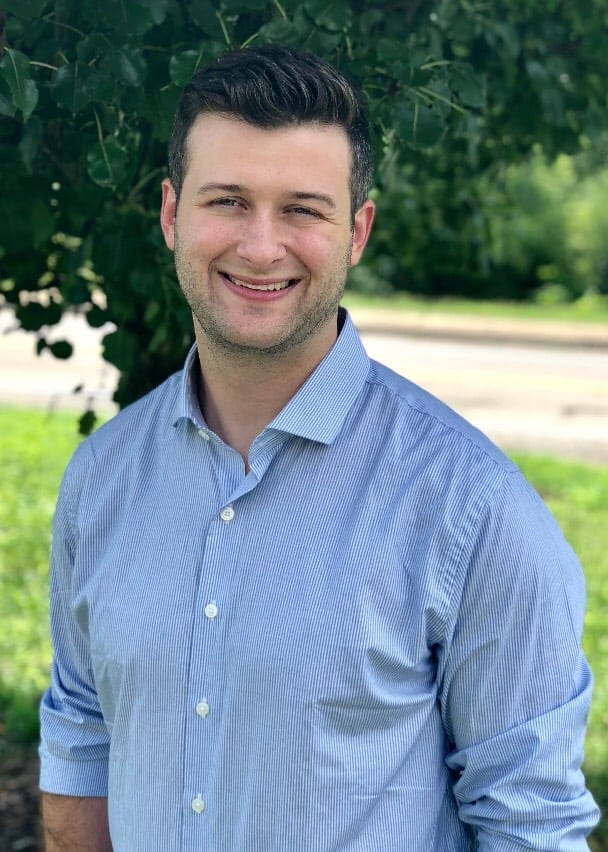 Charles Olsen, PMHNP
Charles is a Board Certified Psychiatric Mental Health Nurse Practitioner, who has earned his master's degree in nursing through Lincoln Memorial University in 2015. He provides psychiatric evaluations and medication management to all people throughout the lifespan from ages 6 years to 90 years and up. For the past five years Charles has worked as a community mental health nurse practitioner in Harriman, TN, working with clients suffering from severe depression, anxiety disorders, OCD, PTSD, bipolar disorder, schizophrenia, ODD, ADHD, Autism, intellectual and developmental disabilities and personality disorders. He practices holistic medicine with consideration of the individual within a family system. Each person is treated with respect, compassion, and empathy, as an individual who is constantly growing and adapting to change within themselves and from the influence of the world around them.
Previously, he has worked 25 years serving clients with cancer, heart disease, heart transplants, trauma, and multiple other physical health problems in critical care units and the emergency room setting in both community hospitals, in New York and Tennessee, and a level one trauma center at Westchester Medical Center in Valhalla, NY.
Charles is a native of the Mid-Hudson Valley in Upstate New York and moved to Crossville, Tennessee in 2005 with his wife where they raised two sons, and two daughters. He has served as a commander in the Assemblies of God Royal Ranger program, for 7 years, mentoring boys. And works as a volunteer for Samaritan's Purse, assisting in disaster relief. He is a veteran of the United States Navy Reserve, where he served for 6 years as a seaman and later as an LPN.
Joanna Peck, LPC
Joanna first started out in mental health in 2014 with earning her Bachelor of Science in psychology at the University of Virginia's college at Wise. She started actively pursuing her career in mental health with case management, working with individuals with intellectual disability in the Appalachia area. In 2015, Joanna moved to Tennessee to start her master's program graduating with her Master of Education in mental health counseling from Lincoln Memorial University, July of 2017. While in the program she worked in a residential facility with children and adolescents with severe mental illness. She continued to work with diverse populations providing case management services until mid-2017. She completed an internship with an addiction's recovery center and, after graduating with her master's, was hired full-time with Blount Memorial Hospital for two years where she worked directly with addiction and acute mental illness. Joanna facilitated individual, group, psychoeducational and recreational therapy groups daily. Joanna now has found a new home with Bearden Behavioral Health after she completed the requirements for licensure in July of 2019. Joanna works well with diverse populations with a respectful and compassionate person-centered focus that allows her to work with individuals from varying backgrounds. Joanna's current focus is working with adolescents and adults with trauma and PTSD issues and other mood disorders such as anxiety and depression. Joanna has experience with addiction, LGBTQ+, codependency, personality disorders, couple and family conflicts, self-esteem issues and life transitions. Joanna uses a multi-directional approach relying primarily on cognitive behavioral therapy, dialectical behavioral therapy and trauma therapies to address distortions in thinking, developing tools to help manage major life stressors, and practice mindfulness through meditation and self-care. Joanna is passionate about the work she does and is a dedicated clinician. She is currently accepting new clients at this time.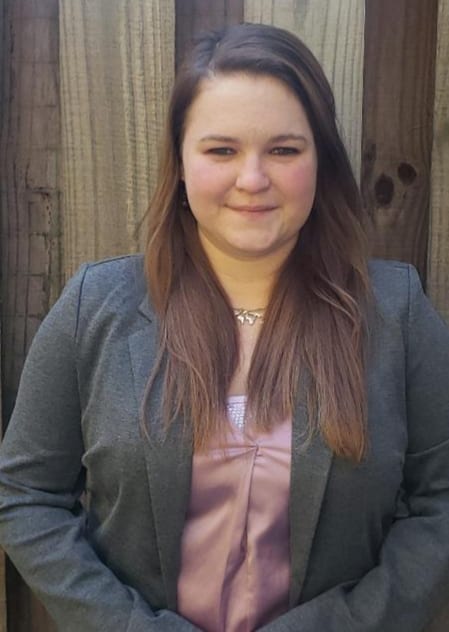 Ashley Peery, LCSW (Assistant Clinical Director)
Ashley is a Licensed Clinical Social Worker who graduated from the University of Tennessee in 2010 with a Master of Science in Social Work. Following graduation he began pursuing his credentialing as a Licensed Clinical Social Worker. His career began working with adults, youths, and families struggling with substance abuse issues where he focused primarily on group and individual counseling. His most recent experience has been working with adults as a Mobile Crisis clinician helping individuals who were in immediate need of mental health treatment.
Ashley views life as a journey rather than a moment in time. He is passionate in his belief that no individual is defined by one event in his or her lives and everyone is capable of change. Depression, anxiety, grief, and relationship issues are a great passion of his. Ashley is open to all aspects of life whether big or small. Sometimes people have a small issue that they need help working through and other times situations are greater and take longer to heal. Ashley embraces each individual journey and works with people to get them where they want to be in life. Utilizing techniques such as Cognitive Behavior Therapy, Rational Emotive Therapy, Dialectical Behavioral Therapy, and Interpersonal Therapy are only a few avenues he uses to aid in meeting clients' goals. Success in therapy can only be accomplished through having a trusting and healthy relationship between a therapist and an individual as viewed through the eyes of the individual. Ashley's greatest strength is building rapport with his clients and moving forward in a way that brings about the most success in achieving their goals. Aside from his profession as a therapist, Ashley most enjoys exercising, spending quality time with friends, videography, binging on documentaries, juggling, and recently began his hand at billiards. As a new member of the team, Ashley is eager to establish a career working with clients in a supportive and growing practice which is only a small way to describe the atmosphere embraced at Bearden Behavioral Health.
Chenoa Shenandoah, APRN (Medical Director)
I am an ANCC Board Certified Mental Health Nurse Practitioner. I graduated from the University of Tennessee in 2012 with my Master's degree in Nursing and member of the Nursing Honor Society. I provide mental health evaluations and medication management services for ages 5 and older. I have experience working with all ages but specialize in children and adolescents with ADHD, depression, anxiety, trauma, or behavioral issues. I strive to offer a place of comfort, care, and support for the entire family. I am very passionate about assisting children and adolescents in improving their ability to function socially, emotionally, and academically. I take the time to listen to both you, and your child, and together we will develop a plan to help your family reach its goals. I believe in a holistic approach to treatment and feel it is important to stay connected to therapist, pediatricians, and other healthcare providers throughout our course of treatment.
I am an active Foster Mother and I have also adopted through the Foster Care System. I feel my experience working not only professionally but also personally with children with ADHD, depression, anxiety, trauma, and other behavioral issues helps me have an even better understanding of what you and your child may be experiencing. I have also worked with teens and adolescents as an RN and as a Youth Counselor in residential settings. Prior to my mental health experience, I worked as a RN in Labor and Delivery for several years.
Lastly, my supervising physician is Dr. Dovile Paulauskas in Knoxville, TN.
Amanda Surdock, PhD
Amanda is a Licensed Clinical Psychologist who graduated from the University of Mississippi. She has worked in a range of clinical settings from community mental health to residential care to consulting in the schools. Her specialization is in assessment and evaluation with children and adolescents. Amanda is experienced in working with individuals with autism, ADHD, developmental disabilities, anxiety and depression. She utilizes therapeutic approaches including Cognitive-Behavioral Therapy (CBT), play therapy, social skills training, and biofeedback to provide brief and focused interventions.
Amanda was born and raised in Los Angeles, but moved to the South for graduate school and ended up falling in love with the relaxed and friendly environment. She is a recent transplant to the Knoxville area, and is enjoying discovering new "hidden treasures". A self-professed foodie and art collector, Amanda enjoys cooking, textile arts, reading, and playing video games.
Leslie Westmoreland, TMS Certified Treatment Specialist
Leslie began working at Bearden Behavioral Health over a year ago. She has worked closely with the psychiatric nurse practitioners and patients while learning from them both. Leslie's journey in health care started in middle school when she became a candy striper. Leslie studied nursing at Lincoln Memorial University and Regents College. She worked at Pikes Peak Mental Health, an inpatient facility in Colorado Springs, Colorado. Additionally, Leslie worked at Pikes Peak hospice for many years before returning to her hometown of Knoxville. In 2009, she suffered a tragic loss due to mental illness. This loss sparked a life-long passion for helping those living with mental illness. Leslie is excited about the opportunity to work with patients receiving TMS treatment and looks forward to seeing the lives of those living with depression being transformed.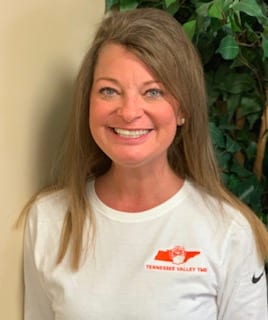 Ann Wheeler, LPC
Ann received her Master's degree in Mental Health Counseling from the University of Tennessee in 2011. She is a Licensed Professional Counselor/ Mental Health Service Provider. She began her counseling career working with high-risk youth in the Knox County Juvenile Court and at a community mental health agency. Most recently she has worked in a psychiatric residential treatment facility for children with Intellectual Disabilities /Autism Spectrum Disorder diagnoses. Her enthusiasm for working with kids and teens has been a constant throughout her counseling career.
Ann has experience in Child-Centered Play Therapy and Sensory Motor Arousal Regulation Treatment, as well as certification in Trauma-Focused Cognitive Behavioral Theory, all of which are useful approaches in the treatment of trauma and/or neuroatypical presentations. With a naturally playful and curious personality, Ann connects easily with her clients, and readily partners with parents to gently unfold the natural gifts of each unique child. Ann understands the strain that divorce can have on a child, and on a family, and is able to provide co-parenting and family therapy to ease this type of life transition as well.
Ann regularly incorporates mindfulness and whole body awareness into client interactions. A focus on diet, exercise, and a school/work-life balance is included in her work with clients of all ages. She has experience in helping clients to develop goals, strategize means to meet those goals and recognize when the goals have been met or need to be altered. Her approach is person-centered and solution-focused. She meets clients where they are in their life journey, looks for their strengths, and finds joy in assisting them to see themselves in a more open-minded, forgiving and kind way. Her language is positive, and her view of the world is a glass half-full. She hopes to instill hope in all her clients to reach their potential to be dynamically whole.
When Ann is not working she enjoys most all outdoor activities, plays duplicate bridge and spends time with her family and friends.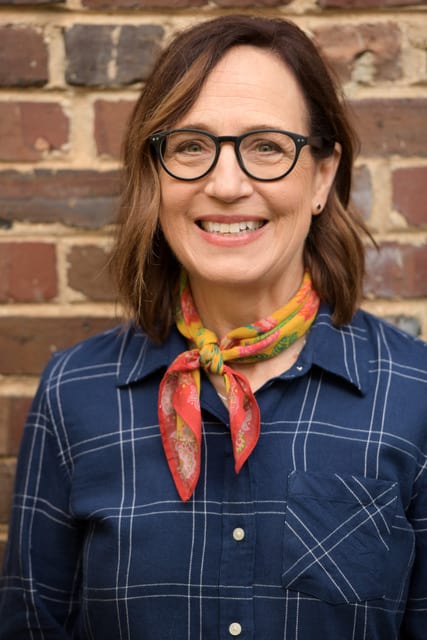 Desiree Williams, LCSW
Desiree is a Licensed Clinical Social Worker, earning her Master of Science in Social Work degree from the University of Tennessee, Knoxville in 2007. She has experience in working with children, adolescents, and adults in residential and outpatient community mental health settings with over 15 years of experience. For the last several years she has worked with people who are dealing with a mental health crisis, connecting them to immediate treatment to stay safe, as well as providing supervision on the local mobile crisis team.
Desiree's approach is to help individuals recognize their own strengths and goals, and to build from there. At times, we all need help in recognizing our potential and seeing our value. Utilizing techniques including cognitive- behavioral therapy, motivational interviewing, solution- focused therapy, and mindfulness practices, she partners with people to move toward wellness. Whether someone is experiencing depression, anxiety, the effects of traumatic events or adverse childhood experiences (ACEs), other mood problems, or life's many stressors, she can compassionately guide individuals to feel more like they want to feel. Desiree has training and certification through Postpartum Support International in working with women (and dads!) who are experiencing postpartum mood or anxiety problems, and previously led a support group for moms. She is also passionate about helping people navigate the thoughts, feelings, and sense of loss that may accompany a crisis of faith or religious change, regardless of the person's religious background or beliefs. She recognizes that people who work in all types of helping professions are especially vulnerable to burnout and compassion fatigue, and can provide a safe and non-judgemental space to process and heal. Desiree works with individuals who are age 16 or older.
In her free time, Desiree enjoys going on hikes with her family, running, and growing food. She is interested in the ways that environment, food, cooking, and health collide, and can often be found trying out new recipes.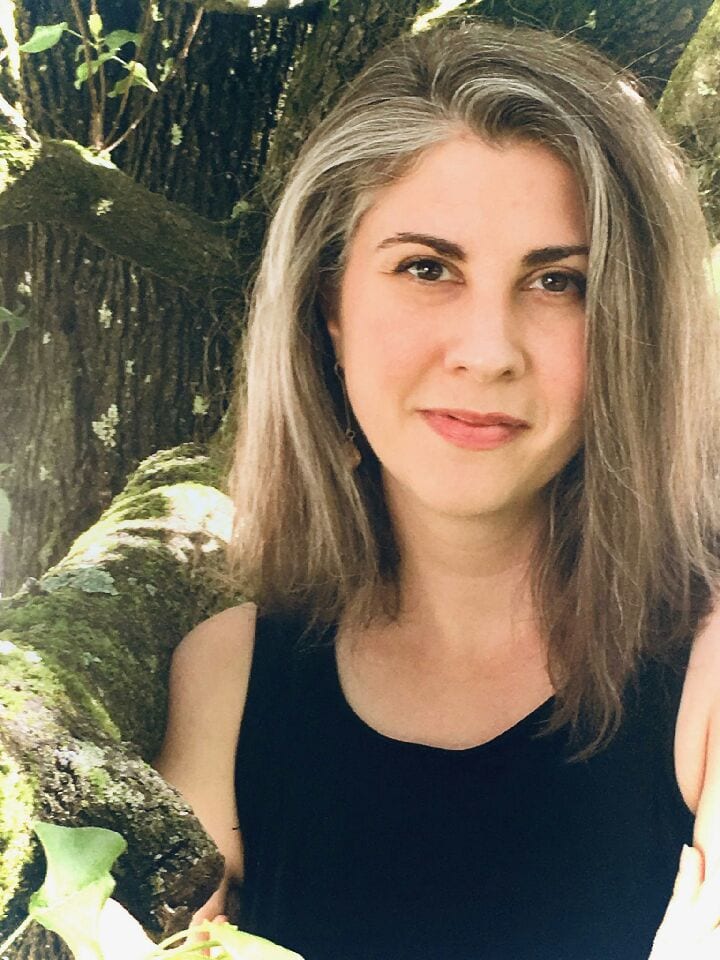 Claudia Hirsemann, LCSW
Claudia Hirsemann is a Licensed Clinical Social Worker in both Tennessee and Florida. Her background is in Mental Health, Addiction/Sobriety, Case Management, and Life Sills. Claudia has over 17 years experience and grew up in the therapy office, as her parents are also therapists. She works with couples, families, adults, and teens over 16 years old. Her approach is Cognitive Behavioral and Interpersonal with a focus in a Bio-Psycho-Social-Spiritual integration, Person in Environment, and Person-Centered perspective. She focuses on mind, body, spirit/soul, environment, and relations. Her specialties include Developmental Trauma, Narcissistic Entrapment, Parenting, Anxiety, Depression, Coping Skills, Sobriety, Relationships, Chemical Dependency Education, Shame/Guilt, Establishing Healthy Boundaries, Family Conflict, Developing Self-Worth and Value, Spirituality, Healthy Expression of Needs, Identity Issues, Dependence, Codependence, Emotional and/or Mental Distress, Emotional Dysregulation, and she is beginning to focus on Sleep also.
Claudia will explore family of origin, behaviors, personality, life experiences, environment, how others impact you, and soul connection so that together we can find your authentic you- through mind, body, environment, and soul.
Claudia has worked in several settings across the Mental Health field including Substance Abuse Treatment, Private Practice, Crisis Services, Case Management, and Life Skills Education. Claudia is concerned with developing who you are and not what you are/were told to be. She has a real apt for helping people find their authentic self. She forges a trusting relationship between herself and her clients.