Welcome to Bearden Behavioral Health
We now offer medication management services to both children and adults.
Thank you for your interest in our practice and congratulations on making an initial step in creating some positive change in your life. You're obviously considering treatment and we understand change is often difficult. We want you to feel comfortable here knowing we have skilled, knowledgeable, and compassionate people here to help you.
The clinicians of Bearden Behavioral Health have decades of combined professional experience to assist you with your emotional well being. Our experiences range from inpatient treatment to early early childhood intervention and across the lifespan. We have treated people from all walks of life varying in race, religion, gender, culture, sexual orientation, and backgrounds. The clinicians at our facility truly believe in the capacity of growth and change in every person. We are convinced this journey of healing is yours! Together, we will help you decide the pace of treatment that works best for you. We will help you decide what it is you truly want to obtain through treatment and how to get it.
Bearden Behavioral Health is committed to providing a unique approach to most private practices by offering a comprehensive approach to treatment via psychiatric medication management. For those clients of BBH, psychiatric medication management will be offered on site by our board certified physician. Although medication may not be necessary for every client to overcome anxiety or depression, we are proud to offer this service to those who
need it.
In addition, the clinicians of Bearden Behavioral Health are excited to provide a refreshing approach to private practice by offering a community aspect. Every person is a small part of a larger community. Theoretically, what affects one of us, has the potential to affect many of us. The clinicians of BBH will be offering services to our community through public education, raising awareness, and crisis intervention. We feel it is important for us as clinicians to help not only individuals but help our community by offering them a choice of where to receive these services.
Give us a call today to get started on making the change in your life you seek!
Welcome Our Newest Team Members
Jaema Hayes, LCSW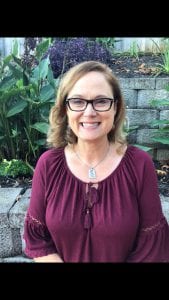 Jaema is a Licensed Clinical Social Worker who holds a Master of Science degree in Social Work from the University of Tennessee. She works with adults of all ages to provide empathy, guidance, and support as they navigate through difficult times in life. She has worked with individuals, couples, families, and groups in a variety of settings.
Jaema believes therapy can help clients identify the thought or behavior patterns that are keeping them from feeling their best. She believes that there is more than one way to think about a situation, and that all people have something unique and different to offer. Jaema helps clients find a balance between acceptance and change, both of which are necessary for establishing a fulfilling life. 
Jaema has worked with clients suffering from issues such as anxiety, depression, suicidality, self-harm, marital conflict, divorce, parenting problems, unresolved trauma, grief/loss, addictions, LGBT, sexual/physical abuse, and more. She also has experience working with clients who have been diagnosed with Borderline Personality Disorder (BPD), Obsessive Compulsive Disorder (OCD), and Attention Deficient Disorder (ADD).
Jaema specializes in Dialectical Behavioral Therapy (DBT), which teaches clients how to live in the moment, cope healthily with stress, regulate emotions, and improve relationships with others. She also utilizes her training in Cognitive Processing Therapy (CPT), which helps clients recover from post-traumatic stress disorder (PTSD), and in Schema Therapy, which helps clients discover the origins of any unmet emotional needs, identify their life-patterns, and learn how to develop a greater sense of self-worth.
Mallory Campbell, LPCMHSP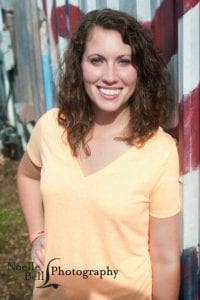 Mallory graduated from the University of Tennessee with her bachelor's in biology in 2013 and from Johnson University in 2016 with her master's in clinical mental health counseling. She is a licensed professional counselor, with a mental health service provider designation. Her background in biological sciences influences her understanding of how the mind and the body are uniquely connected and incorporates that into her therapeutic framework. Mallory's experience in the mental health field has led her to work with individuals, couples, and groups in areas not limited to depression, anxiety, addiction, and trauma. She works primarily from a solution-focused, person-centered perspective to help clients work towards becoming their best selves.
She worked initially with individuals struggling with substance abuse and addiction in their transition to gaining control back over their lives. Mallory has helped individuals, adults and adolescents, take back that control to find new hope and a new way of living. This experienced helped her to find a passion for meeting clients where they are at, to help them work with what they've got, to become the best version of themselves they can be. Mallory utilizes cognitive behavioral therapy, motivational interviewing skills, and a strengths-based approach to help clients gain awareness, knowledge, and skills for a brighter future.
When Mallory is not at work, she enjoys spending time with her daughter and dog, while getting outside as much as possible. She is an avid rock climber, aspiring yogi, and loves to try new things and meet new people. Mallory's passion for life and love is evident both in and out of the therapy office.