Areas Of Expertise
The Clinicians of Bearden Behavioral Health have over 40 combined years in the field of mental health therapy. It is our hope that our eclectic styles and experiences along with our similar philosophy of client treatment and respect, will lead you to our treatment team.
In our current practice, these are the diagnosis we currently treat:
Anxiety
Depression
Grief and Loss
Eating Disorders
ADHD
Marital Conflict
Transgender Issues
Divorce Recovery
Anger Management
Victims of Domestic Violence
Victims of Sexual Abuse
Post Traumatic Stress Disorder
Obsessive Disorders
Dysthymia
Bipolar Disorder
Autism Spectrum
Conduct & Impulse Control Disorders
The Methods of Treatment we are trained in are as follows:
Cognitive Behavioral
Rogerian Methods
Christian Counseling
Mindfulness Training
Crisis Intervention
Supportive Reflection
Psychoeducational
Family Counseling
Cognitive Reframing
Marital Counseling
Rational Self Analysis
Many other Treatment Modalities
Dialectical Behavior Therapy
Existential Methods
Mindfulness Based Stress Reduction
Our Personal Statements About The Treatment We Provide…
"These days many of us loosely utilize the term 'depression'. We often say someone is depressed or looks depressed. Over the years the term has been so normalized that I feel some of the clinical significance has been taken out of the term. Depression is a serious medical condition which is often chemically based. Depression can be debilitating and can cause total disruption to one's life—-if not end it.
Symptoms of Depression are often misdiagnosed or underdiagnosed. The good news is there are lots of efficient ways to treat depression. The first step is finding a skilled clinician with the tools, methods, and experience to accurately diagnose and treat depression. The personal and professional rewards I have encountered by helping someone emerge from depression and regain a new life are the true reasons why I do therapy. Life can be a bright, beautiful place with the right information and treatment."
——Dawn Fortich, LCSW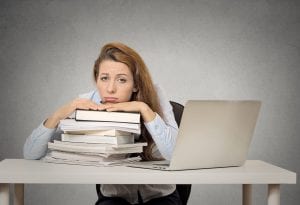 "As a nurse practitioner I am trained in the art of prescribing. For any one entrusted with the major task of working with brain chemistry, it is crucial to keep in mind that medications, when used respectfully, carefully, and mindfully, can provide a lifeline of relief from many different types of psychiatric distress. If meds are utilized as they should be, the goal is never to 'numb out' a patient. In fact, the goal is to turn the volume down enough on distress to give that person the chance to effectively explore their own needs, perhaps for the first time, free of internal noise and judgement. When these needs are identified and paths are explored for regularly meeting such needs, it often leads to significant shifts for my people. They often report an ability to work more deeply and meaningfully in therapy, an enhanced quality of life and day to day functioning at home, work, and/or school, as well as a new found sense of groundedness, balance, and over all self mastery and control. These are just a few of the doors that meds can open when used in an educated and informed way. They are but one part of what should be a holistic picture for each patient. I generally find that each person's journey with them (whether large or small, long standing or short lived) is as unique as a fingerprint. It is a privilege to get to know each person's path!"
——Katherine Sullivan MSN, APN